Qoricancha Iglesia Santo Domingo, Cusco#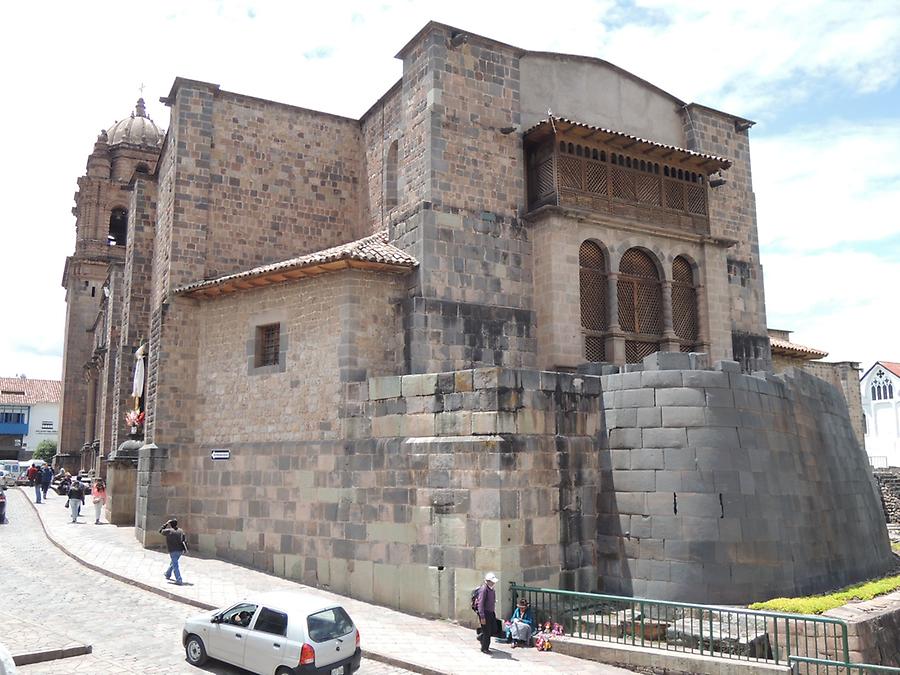 The Church of Santo Domingo was built on the site of the most important temple in the Inca Empire, dedicated to the Sun God, with its walls and floors once covered in sheets of solid gold and the courtyard filled with golden statues.
Flattened by the Spanish in the 17th century, the church is a fine example of where Inca stonework has been incorporated into the structure of a colonial building.
Major earthquakes have severely damaged the church, but the Inca stone walls, built out of huge, tightly-interlocking blocks of stone, still stand thanks to the sophisticated stone masonry.