Machu Picchu#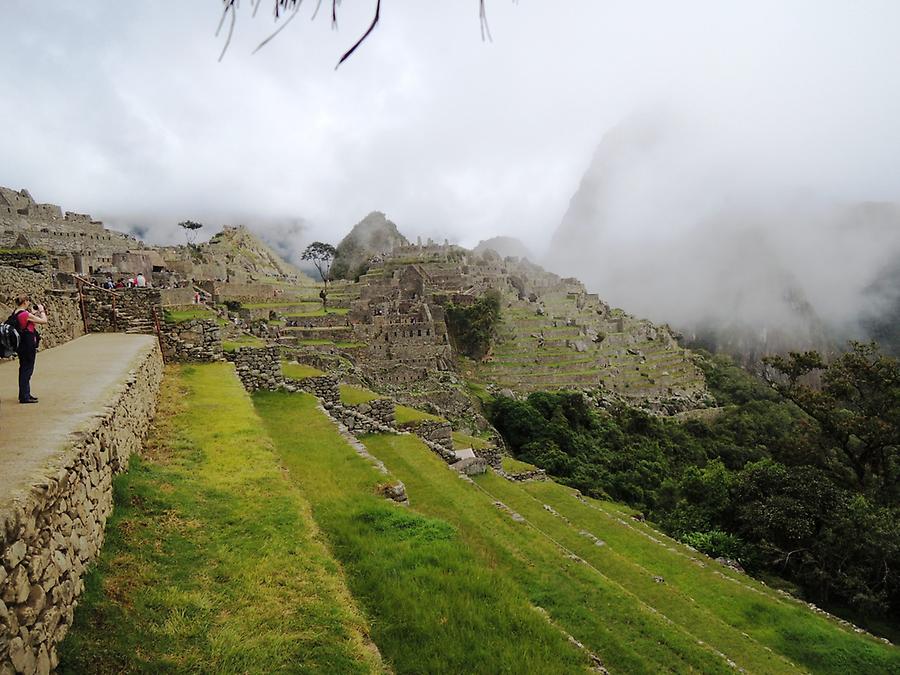 Machu Picchu
-13.163136,-72.5537176
near the village of Aguas Calientes is Peru's most visited tourist attraction, a 15th-century Inca site located at 2.430 m of elevation above sea level, 80 km from Cusco.
It was abandoned after only 100 years, in 1572, as a result of the Spanish Conquest.
The people of Machu Picchu were linked to the other cities by the Inca road system which was the most extensive and advanced transportation system in pre-Columbian South America, now known as the "Inca trails". The quality of their construction is proved by the fact that some of these trails are still in quite good condition after over 400 years of use.
Machu Picchu was declared a Peruvian Historical Sanctuary in 1981 and a UNESCO World Heritage Site in 1983. In 2007, Machu Picchu was voted one of the New Seven Wonders of the World in a worldwide Internet poll.