Iglesia la Campania de Jesu in Arequipa#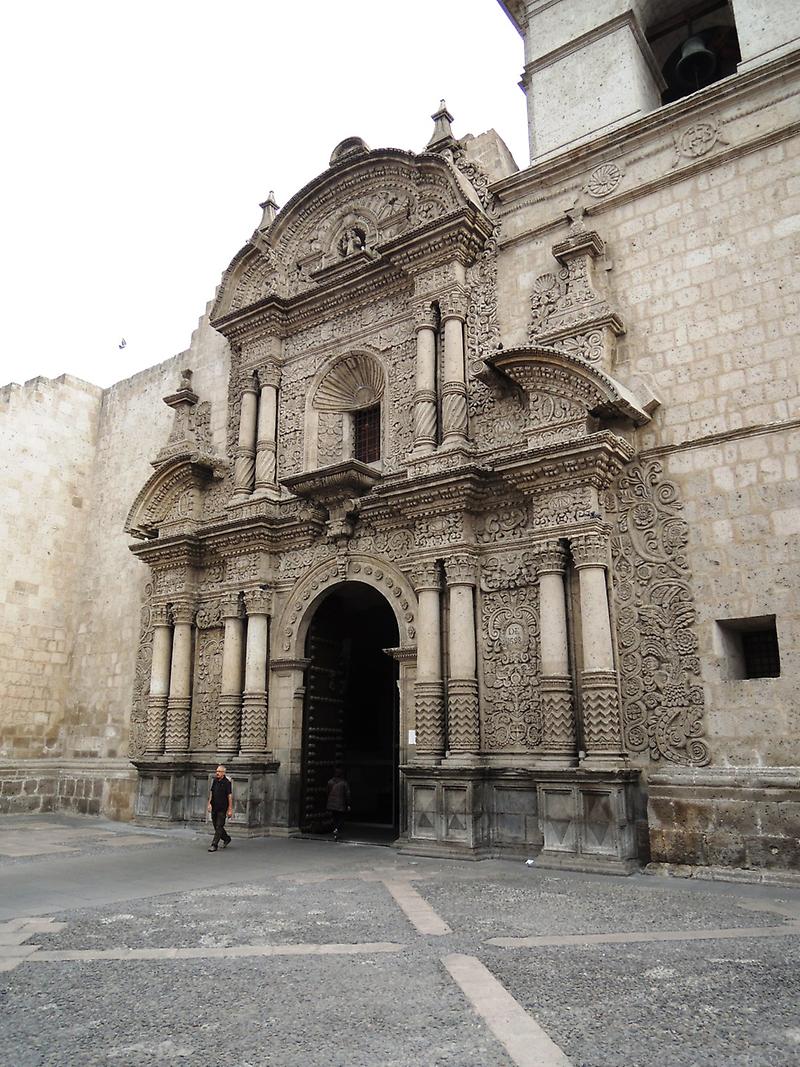 The construction of the "Church of the Company" began in 1590 and was finished in 1698.
The temple and the facade, like other colonial monuments of the city of Arequipa, are made of a volcanic stone called "ashlar" which is porous, very white, very easy carving and therefore very suited to decorative work.
The main facade of the church was rebuilt in 1698 after an earthquake.