Arequipa Plaza Principal#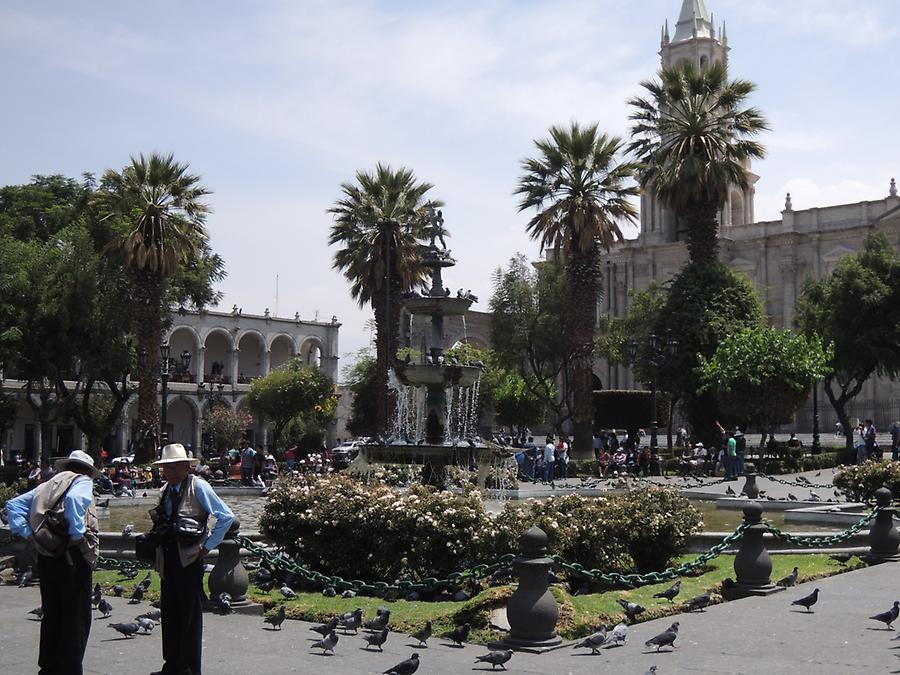 Arequipa
-16.4040105,-71.556521
is Peru's second largest city with a population over 850.0004.
The city was founded on August 15, 1540 by Garcí Manuel de Carbajal as "Villa Hermosa de Nuestra Señora de la Asunción". During the Colonial period, Arequipa became highly important for its economic prosperity and for its loyalty to the Spanish Crown.
After Peru gained its independence from Spain in 1821, Arequipa acquired greater political significance, and was declared the capital city of Peru from 1835 to 1883.
Since 2000, the historic center of Arequipa is a UNESCO World Heritage Site. Its historic heritage, natural scenery and cultural sites make the city a major tourist destination.