Jamaica#
Kingston is the country's capital and largest city, with a population of 937,700.
Due to a high rate of emigration since the 1960s, Jamaica has a large diaspora around the world, particularly in Canada, the United Kingdom, and the United States.
The largest river in Jamaica is Rio Minho which is 90 km.
The largest export partner of Jamaica is US.
The largest import partner of Jamaica is US.
There are 22 seaports in Jamaica.
Tourist Attraction#
Coconut palms frame an enticing patch of blue Caribbean near Ocho Rios, Jamaica.
National Facts#
The national fruit of Jamaica is Ackee.
The national bird of Jamaica is Doctor bird.
Lignum Vitae or Wood of Life is the national flower of Jamaica.
The national sport of Jamaica is cricket.
The famous dishes of Jamaica are Ackee and Saltfish, Jerk chicken etc.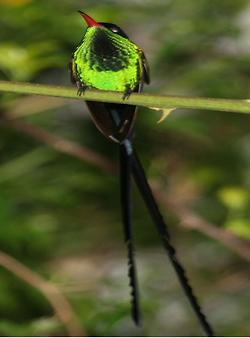 References#
Text marked as italic is taken from https://en.wikipedia.org/wiki/Jamaica unter CC