Palacio de Carondelet #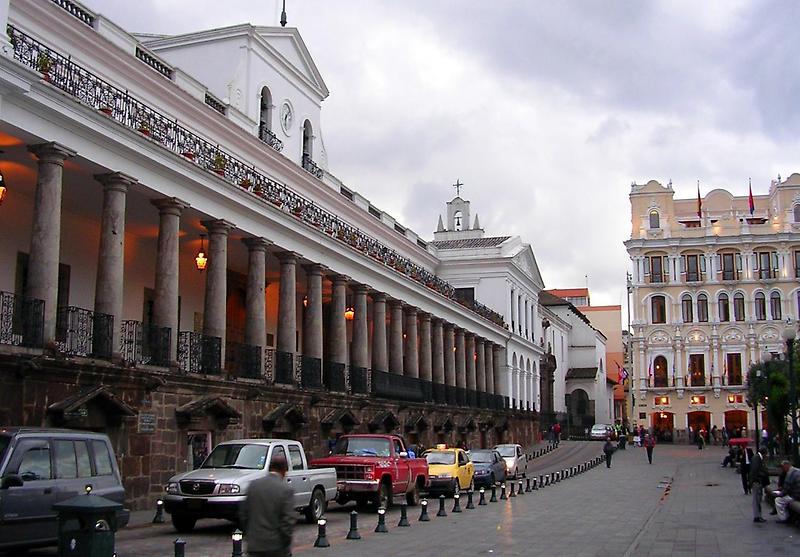 The Palacio de Carondelet (Carondelet Palace) on Independence Square in Quito. The building serves as the seat of government and is the presidential residence.

The luxury Hotel Plaza Grande on the right takes its name from the original appellation for the square. Historic Independence Square and its surrounding buildings have all been inscribed as a UNESCO World Heritage Site.