Colombia#
Colombia is a middle power and a regional actor with the fourth largest economy in Latin America, is part of the CIVETS group of six leading emerging markets and is an accessing member to the OECD.
Colombia has largest boundary with Venezuela which is approximately 2050 km.
Colombia has shortest boundary with Panama which is approximately 225 km.
The largest river in Colombia is Amazon which is 6400 km.
The largest export partner of Colombia is US.
The largest import partner of Colombia is US.
There are 17 seaports in Colombia.
Surprising facts about Nobel Prize winners#
Colombia has only 1 Nobel Prize winner Gabriel García Márquez. (Counting winners if born in Colombia)
The first Colombia born Nobel Prize winner got this award quite late, 81 years after first Nobel Prize was awarded in 1901.
Tourist Attraction#
The moon rises over the fortress of San Felipe de Barajas in Cartagena.
National Facts#
The national fruit of Colombia is Curuba.
The national bird of Colombia is Andean condor.
The national sport of Colombia is Tejo.
The national dances of Colombia are Vallenato and Cumbia.
The national dishes of Colombia are Sancocho, Ajiaco, Bandeja paisa etc.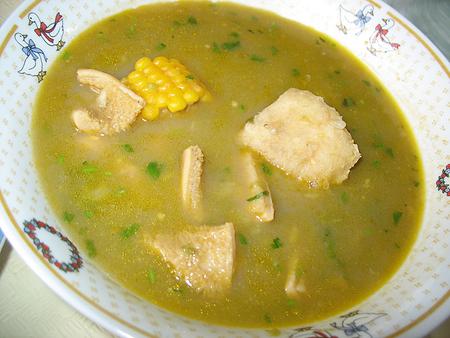 References#
Text marked as italic is taken from https://en.wikipedia.org/wiki/Colombia unter CC