Athabasca Falls in winter#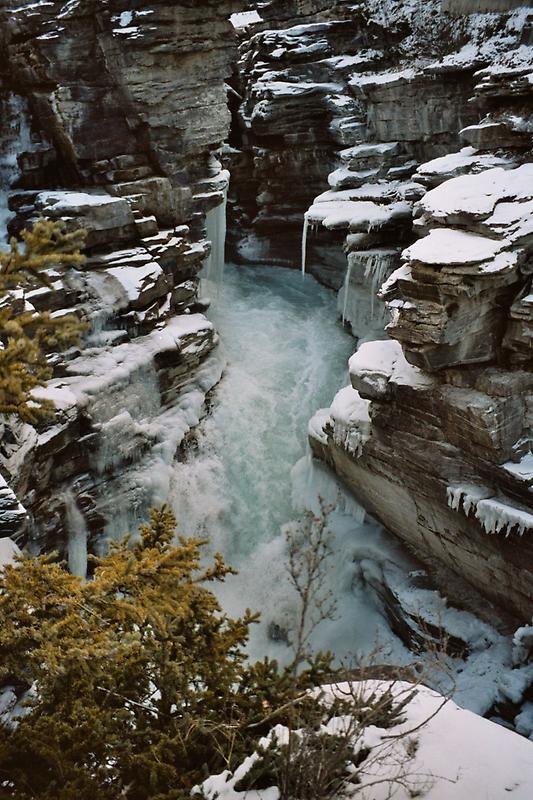 Athabasca Falls
52.664603,-117.883613
is a waterfall in Jasper National Park on the upper Athabasca River, approximately 30 km south of the townsite of Jasper and just west of the Icefields Parkway.
Athabasca Falls is not very high (24 m), but impressive because of the large quantity of water dropping into a gorge.
In winter the build-up of ice can be spectacular.