Bridgetown#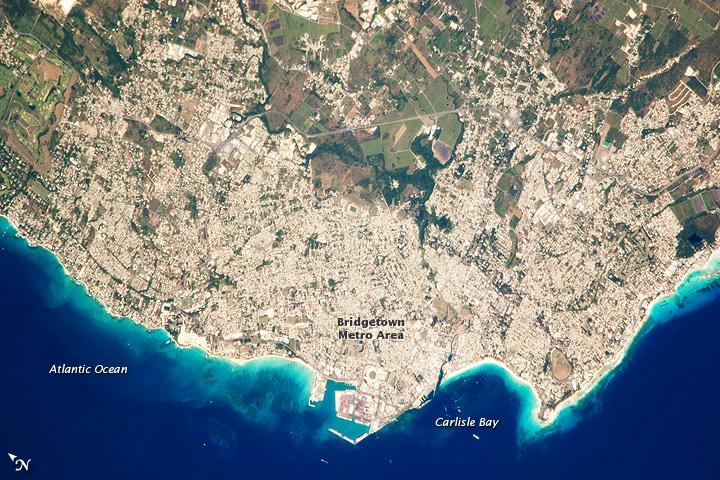 Bridgetown

Bridgetown, Saint Michael, Barbados

is the capital city of the island nation of Barbados, located to the east of the Lesser Antilles Island chain. While Barbados is considered part of the Lesser Antilles, it is located within the western Atlantic Ocean rather than the Caribbean Sea.

Besides being the seat of government, Bridgetown is the largest city in Barbados. It and the surrounding towns that make up the Greater Bridgetown area are located along the southwestern coastline of the island.

The metropolitan area is readily recognizable in this astronaut photograph due to the gray and white rooftops and street grids (image center) that contrast with green vegetated fields and riverside areas of the islands interior to the northeast (image top center). Bridgetown is a major port destination for both commercial and cruise ships serving the eastern Caribbean - several ships are visible within Carlisle Bay.

Water color in the image changes from light blue along the coastline - indicating shallow water - to the dark blue of deeper water away from the island.