Zimbabwe#
The capital and largest city is Harare. The British South Africa Company of Cecil Rhodes first demarcated the present territory during the 1890s; it became the self-governing British colony of Southern Rhodesia in 1923. In 1965, the conservative white minority government unilaterally declared independence as Rhodesia. The state endured international isolation and a 15-year guerrilla war with black nationalist forces; this culminated in a peace agreement that established universal enfranchisement and de jure sovereignty in April 1980.
The country then rejoined the Commonwealth of Nations (later suspended in 2003), and became a member of the United Nations and the Southern African Development Community (SADC).
Zimbabwe is a land locked country.
Zimbabwe has largest boundary with Mozambique which is approximately 1231 km.
Zimbabwe has shortest boundary with South Africa which is approximately 225 km.
The largest river in Zimbabwe is Zambezi which is 2690 km.
The largest export partner of Zimbabwe is China.
The largest import partner of Zimbabwe is South.
There are 4 seaports in Zimbabwe.
Surprising facts about Nobel Prize winners#
Zimbabwe has only 1 Nobel Prize winner Albert John Lutuli. (Counting winners if born in Zimbabwe)
Tourist Attraction#
Mile-wide Victoria Falls is a breathtaking backdrop for two ultralights in flight.
National Facts#
The national bird of Zimbabwe is African fish eagle.
Flame Lily is the national flower of Zimbabwe
The famous dishe of Zimbabwe is Sadza.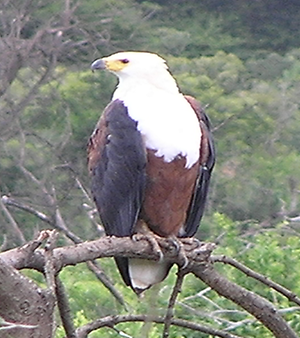 References#
Text marked as italic is taken from https://en.wikipedia.org/wiki/Zimbabwe unter CC