A first glimpse of the waterfalls

Victoria Falls

#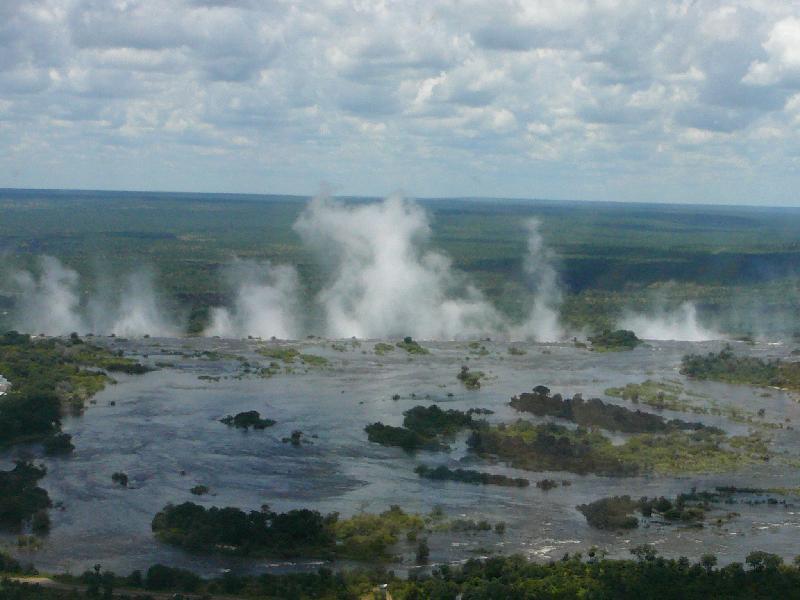 The Zambezi River suddenly plummets at a width of 1.700m (!) into a gorge, which cuts into the nearly flat landscape. The water falls in different steps, in part over the whole height and in part over several protruding rocks. Drizzle appears like a dense, high reaching fog, which is visible from afar.
Der Sambesi stürzt sich auf einer Breite von 1.700m (!) urplötzlich in eine Spalte hinunter, die in der an sich sehr ebenen Landschaft liegt. Er fällt in vielen Stufen und Teilen, teils die ganze Höhe, teils auf vorstehende Felsen treffend, hinab. Der Sprühregen ist wie ein dichter hochreichender Wassernebel, der dadurch schon von weit her zu sehen ist.