Dakar#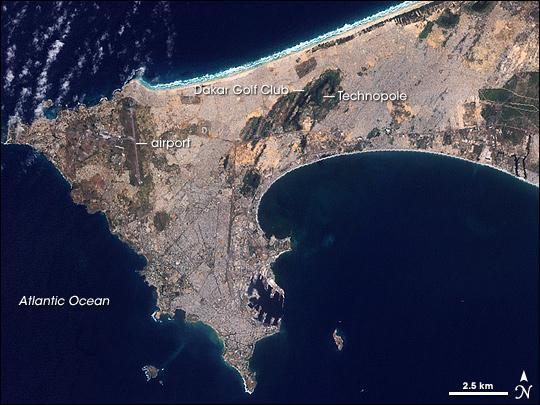 In the 1940s, Dakar

Dakar, Senegal

occupied just the southern tip of the Cap Vert Peninsula. Today, the cityscape has sprawled both northward and eastward.

In the southern part of this satellite view, piers from the peninsula protrude into the ocean, looking like rows of jagged teeth. Throughout the southern portion of the peninsula, gray hues, straight lines, and sharp angles reveal paved roads and buildings spreading toward the north.

In the northwest, a long, straight line outlined by green indicates the runway of Dakars airport. East of the airport, a large area of green reveals Technopole, a protected area and popular bird-watching destination.