On the way to Swakopmund#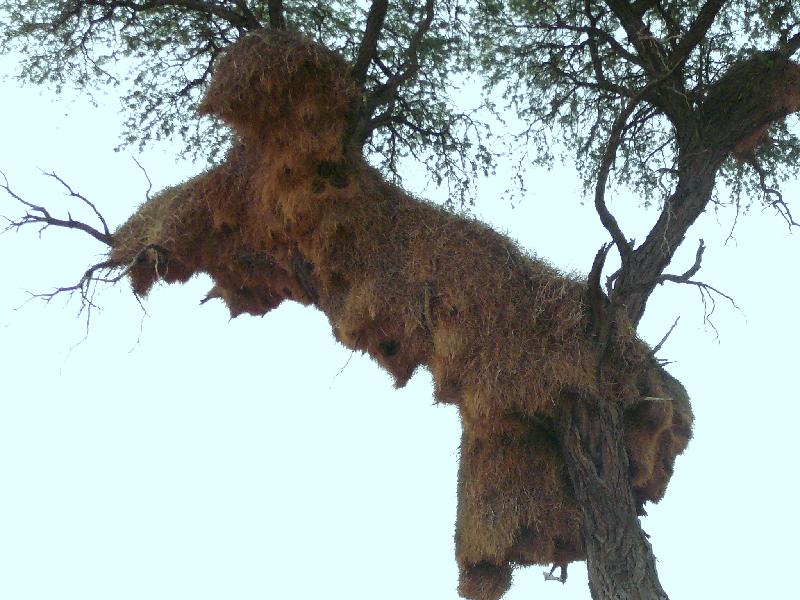 Baya built huge nest constructions. Abandoned ones are dangerous because they are often inhabited by snakes, which sometimes drop down on animals or humans.
Die Webervögel bauen riesige Nestkonstruktionen. Nicht mehr von den Vögeln benutzte sind gefährlich, weil sie oft von Schlangen bewohnt werden, die sich dann manchmal auf Tier oder Mensch hinunter fallen lassen.