Tsumeb#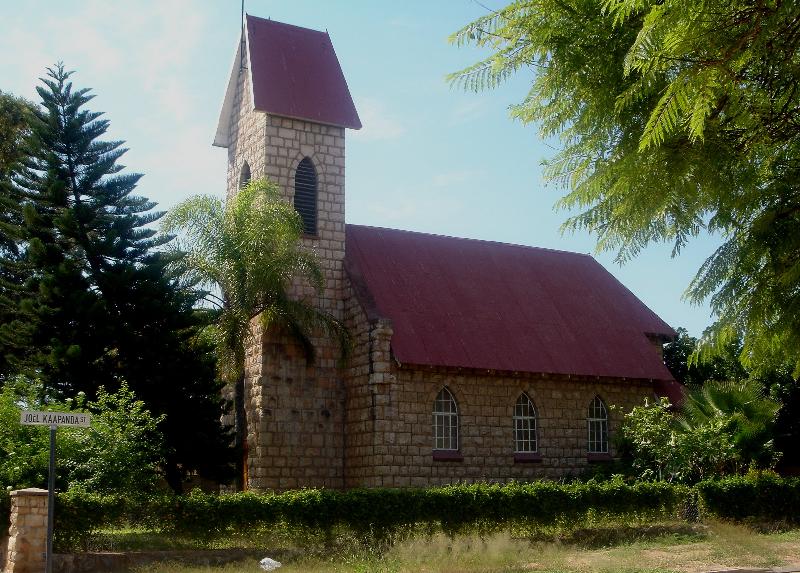 In Tsumeb
Tsumeb, Oshikoto, Namibia
a small but beautiful museum is located, which is mainly dedicated to mining. Mining in Namibia is currently jeopardized as some mines (a part of the economic backbone of the country) had to be shut down (and now are in danger of being flooded), because South Africa can not meet its contractual obligations to supply electricity.
Kirche in Tsumeb
In Tsumeb
Tsumeb, Oshikoto, Namibia
findet sich ein kleines aber schönes Museum, hauptsächlich dem Bergbau gewidmet. Der Bergbau in Namibia ist zurzeit insofern gefährdet, als einige Bergwerke (eine der wirtschaftlichen Lebensadern des Landes) still gelegt werden mussten (und nun drohen zu fluten), weil Südafrika den vertraglich festgelegten Stromlieferungen nicht mehr nachkommen kann.