The Brandberg Massif#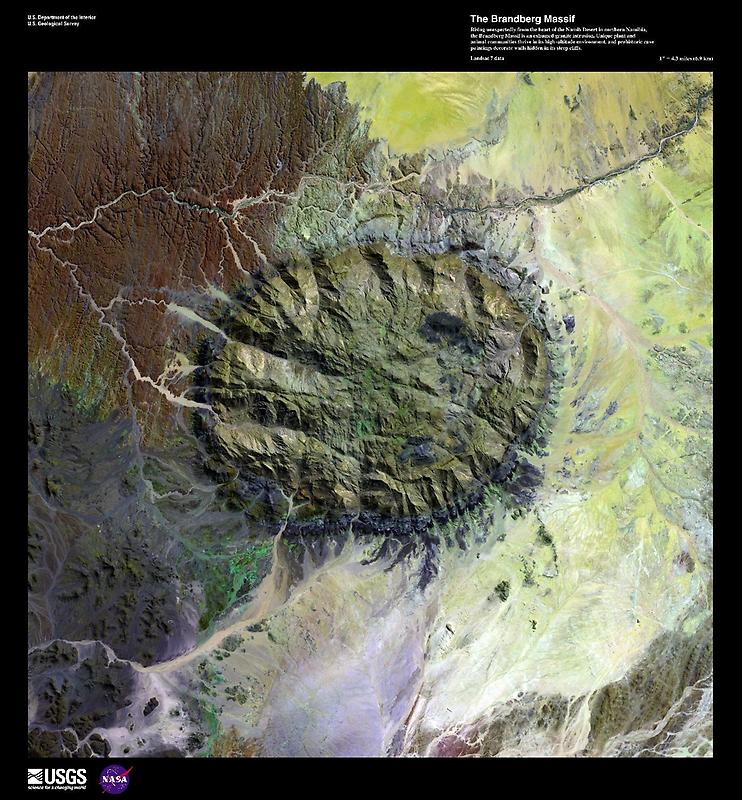 Rising unexpectedly from the heart of the Namib Desert, the Brandberg Massif

Brandbergmassiv, Erongo, Namibia

, shown in this enhanced satellite image, is an exhumed granitic intrusion.

As one of the highest mountains in Namibia at 2,573 m (8,439 ft), it formed when ancient magma chambers cooled and began to erode. Brandberg means fire mountain in Africaans, Dutch, and German.

Unique plant and animal communities thrive in Brandbergs high-altitude environment, and prehistoric cave paintings decorate walls hidden in its steep cliffs, earning it status as a potential UNESCO World Heritage site.