Conakry#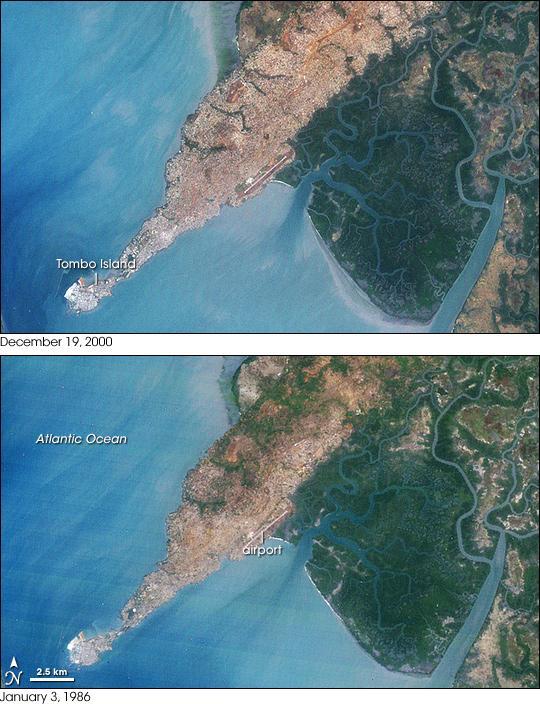 Africas coastal country of Guinea is nicknamed the "water tower of Africa," thanks to the more than 20 rivers originating inside its borders, as well as its relatively high precipitation.

The city of Conakry Conakry, Région de Conakry, Guinea originated on Tombo Island and spread up the Kaloum Peninsula, sandwiched between mangrove swamps. In the 1960s, the city had a population of fewer than 40,000; in 2006, it had a population of nearly 2 million.

In these true-color satellite images, water ranges in color from deep to pale blue, vegetation appears dark green, and bare ground and urbanized areas range in color from gray to beige to reddish-brown.