Temple of Queen Nefertari (1)#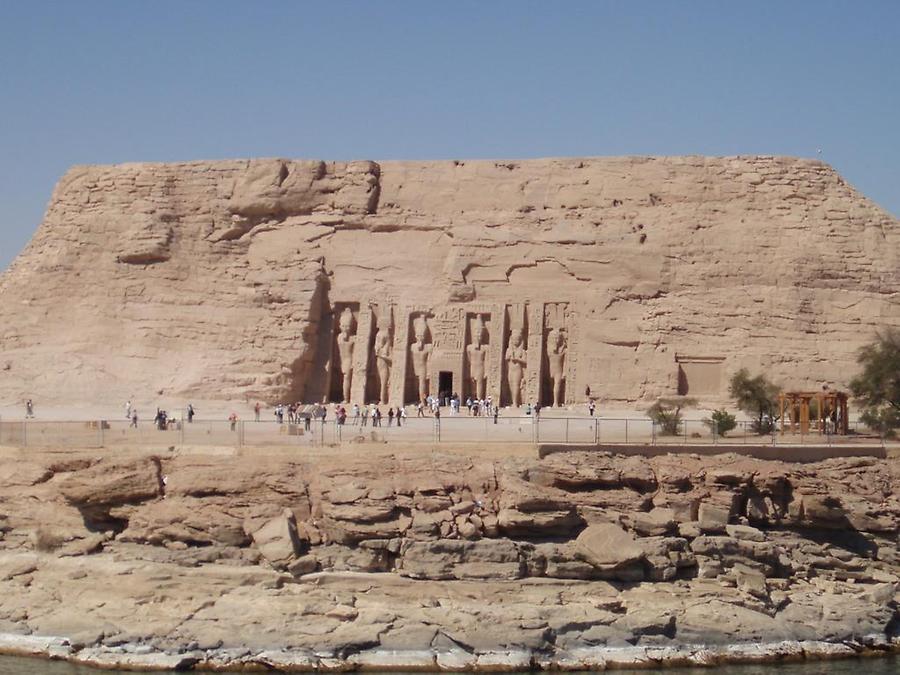 The Temple of Queen Nefertari at Abu Simbel. The temple was dedicated to the god, Hathor. The temple stands 100 m (328 ft) to the right of the Temple of Ramses II. It is fronted by six colossal 10-meter (33-foot) statues of Ramses II and Nefertari.

It was unusual that the two statues of the queen were the same height as the four statues of the king. It also was unusual that a temple was dedicated to a queen.