Koxinga Shrine Tainan#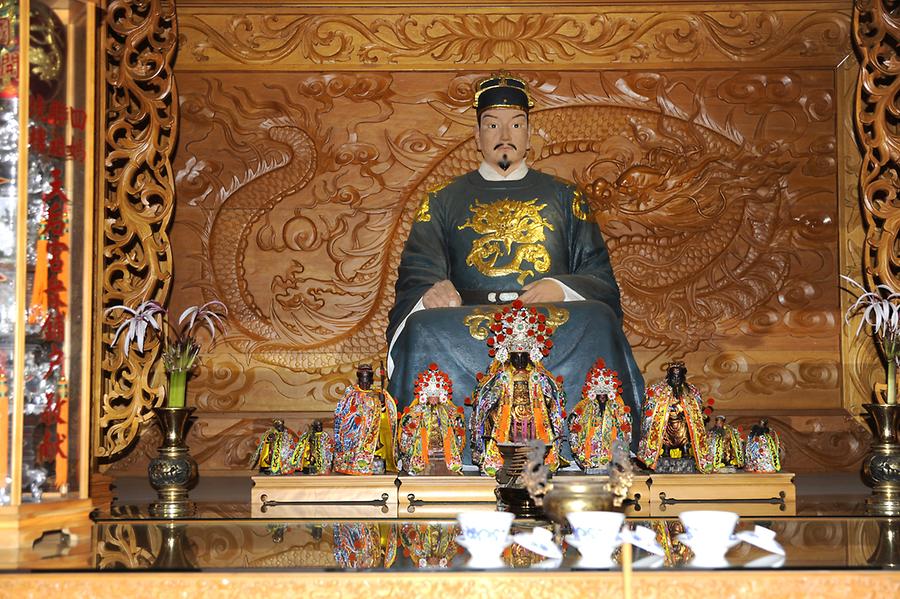 In the early 16th century the Ming Prince KohsingKa, fled from China, united the island for the first time under one rule. He also displaced the European colonialists. In Tainan a large memorial shrine is dedicated to him.
Anfang des 16. Jahrhunderts einte der aus China geflüchtete Ming-Fürst KohsingKa die Insel erstmals unter einer Herrschaft. Zudem vertrieb er die europäischen Kolonialisten. Ihm ist in Tainan ein großer Gedenkschrein gewidmet.