Picos de Europa#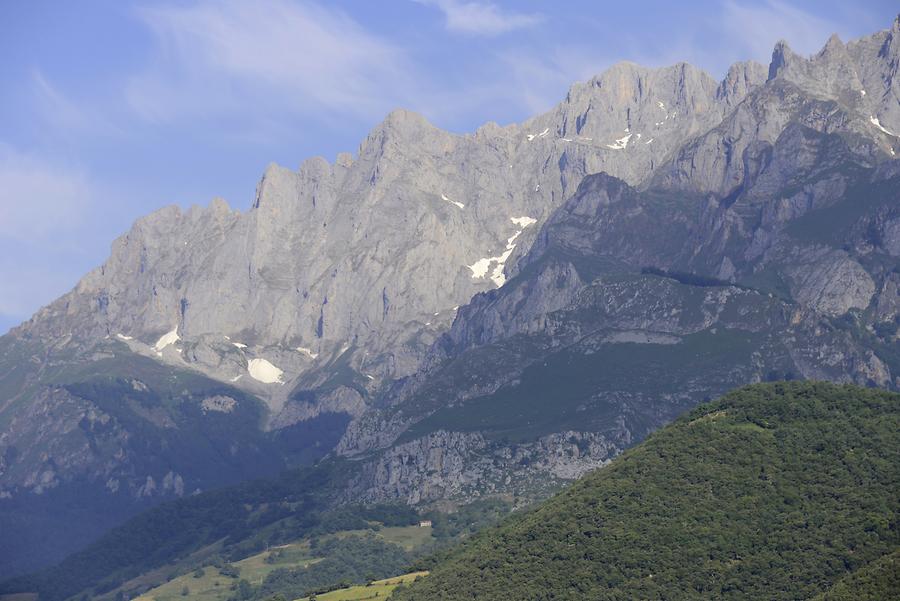 The sheer number of interesting churches along the Way of St. James would last out a sacred delirium. It's time to grant the overworked mind some recovering in the nature. Therefore, the Picos de Europa
Picos de Europa
come along just at the right time. This spectacular mountain range rises over 2600 m high into the sky. The rugged mountain faces and wild peaks are somewhat reminiscent of the South Tyrolean Dolomites, but they consist of limestone - unfolded by the collision of the Iberian Peninsula with the African continental plate 300 million years ago. Since 1918, the Picos de Europa are part of a large national park, easily accessible by cable cars and hiking trails.
Allein die Anzahl der sehenswerten Kirchenbauten entlang des Jakobsweges würde für ein sakrales Delirium ausreichen. Höchste Zeit, dem strapazierten Geist ein wenig Erholung in der Natur zu gönnen. Dazu kommen die Picos de Europa
Picos de Europa
wie gerufen. Der spektakuläre Gebirgszug ragt über 2600 m hoch in den Himmel. Die schroffen Wände und wilden Berggipfel erinnern ein wenig an die Südtiroler Dolomiten, bestehen jedoch aus Kalk – aufgefaltet durch den Zusammenstoß der Iberischen Halbinsel mit der afrikanischen Kontinentalplatte vor 300 Mio. Jahren. Seit 1918 gehören die Picos de Europa zu einem ausgedehnten Nationalpark, der durch Seilbahnen und Wanderwege gut erschlossen ist.