The gorge / Die Schlucht#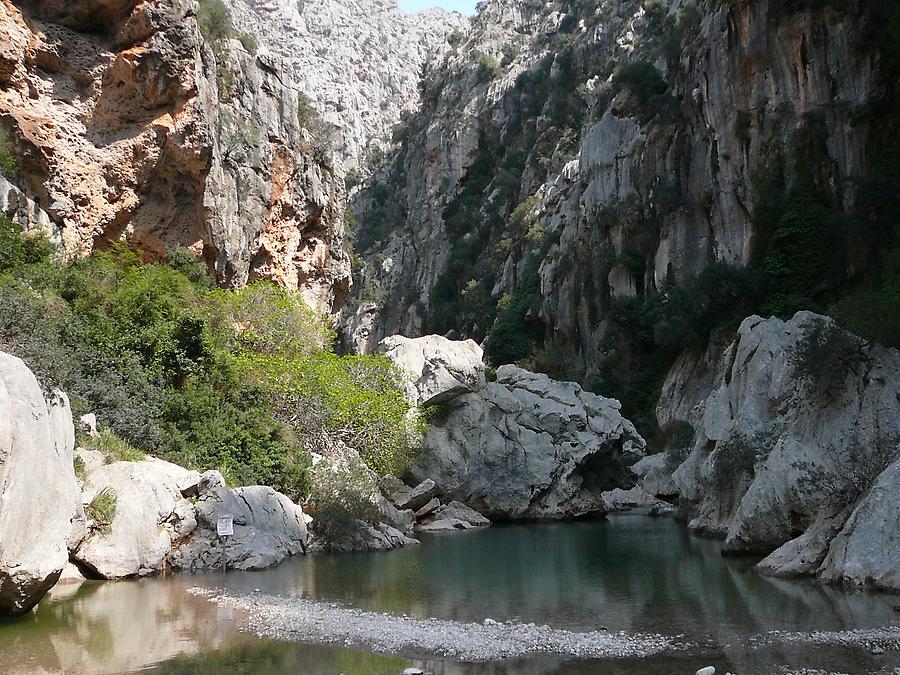 From here the going gets tough, and one really has to know exactly where to climb up.
Ab hier geht es nur mehr kletternd weiter: man muss hier ca. zwei Stunden zum Teil nicht ganz leicht hinaufwandern, stellenweise klettern, und man schafft es nur, wenn man den Weg genau kennt!