Sacra Infermeria - Cellar for Plague Sufferers#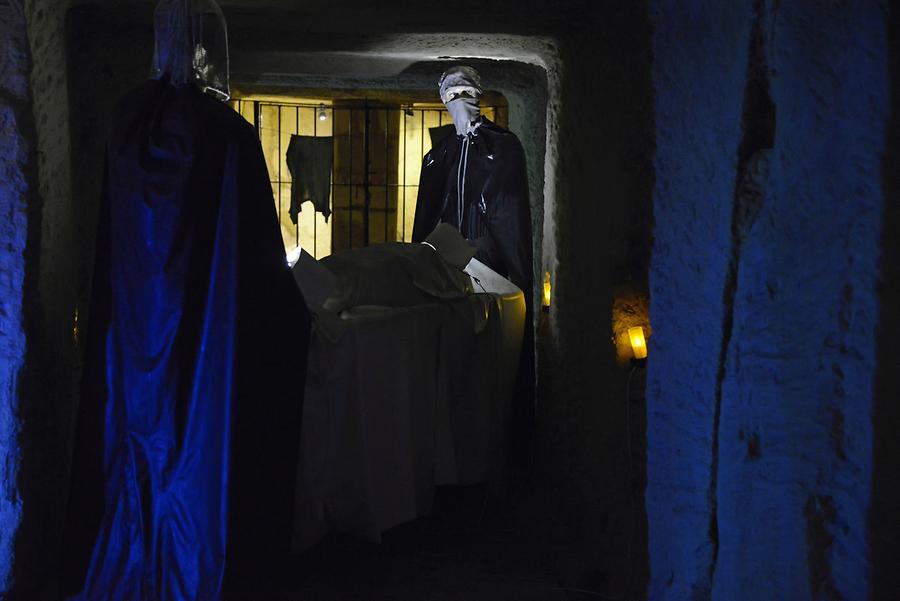 In a plague epidemic the patients were treated at home. They were not allowed to enter the Grandmaster's Palace or other buildings of the Order. Knights suffering from plague were treated in a specially built hospital.
Bei einer Pestepidemie wurden die Kranken zuhause behandelt. Es war ihnen untersagt den Palast des Großmeisters oder andere Gebäude des Ordens zu betreten. An Pest erkrankte Ritter pflegte man in einem eigens eingerichteten Lazarett.