Bayreuth - Eremitage#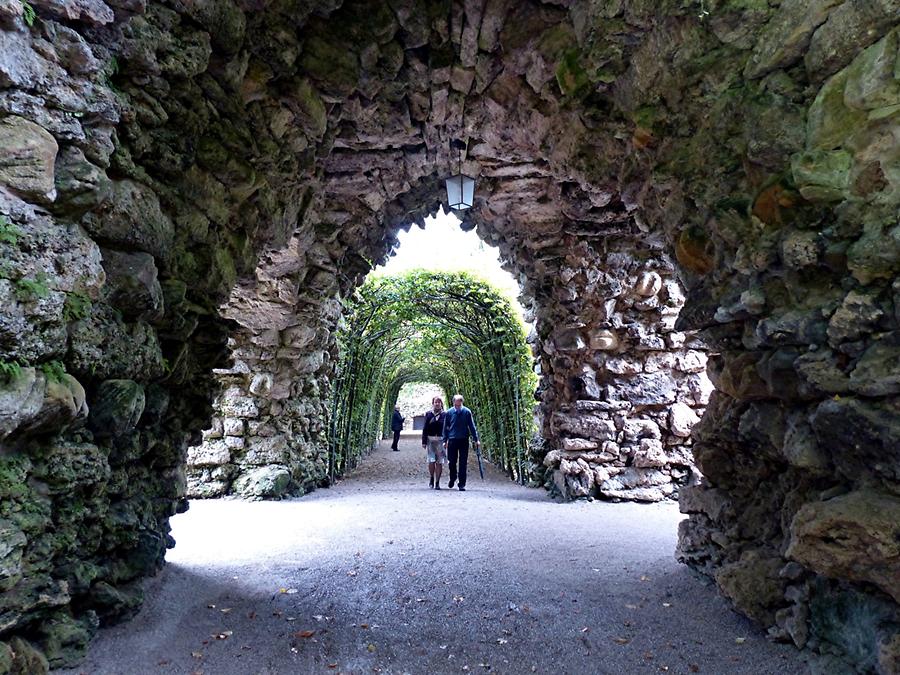 The Parnass from 1718 is called "Home of the Muses". Note that Parnass is a
mountain (ca. 2500m)
North of Delphi in Greece, but is often used as an old term for "Home of Arts" or such.
Der Parnass aus 1718 heißt "Heimat der Musen" . Nach Duden ist Parnass ein etwas veralteter Ausdruck für "Reich der Dichtkunst". Zurück geht das Wort aber auf den Berg
Parnass(us) (ca. 2500m)
nördlich von Delphi in Griechenland.