Panagia Phorviotissa stin Asinou - Frescoes; Martyrs#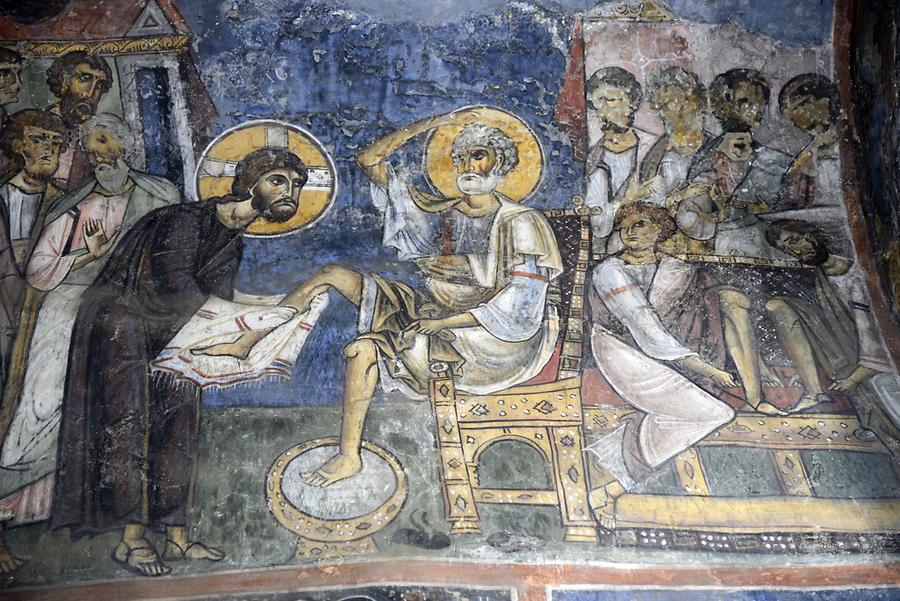 ... except for one who enters a steamy bathing-house and thereby recants his faith. The message is clear: come fire or high water, never doubt and endure it in the name of God.
... bis auf einen, der ein dampfendes Badehaus betritt und damit dem Glauben abschwört. Die Botschaft ist klar: Egal was kommt, zweifle nie und ertrage es im Namen Gottes.