Burj al Arab, Panorama Suite#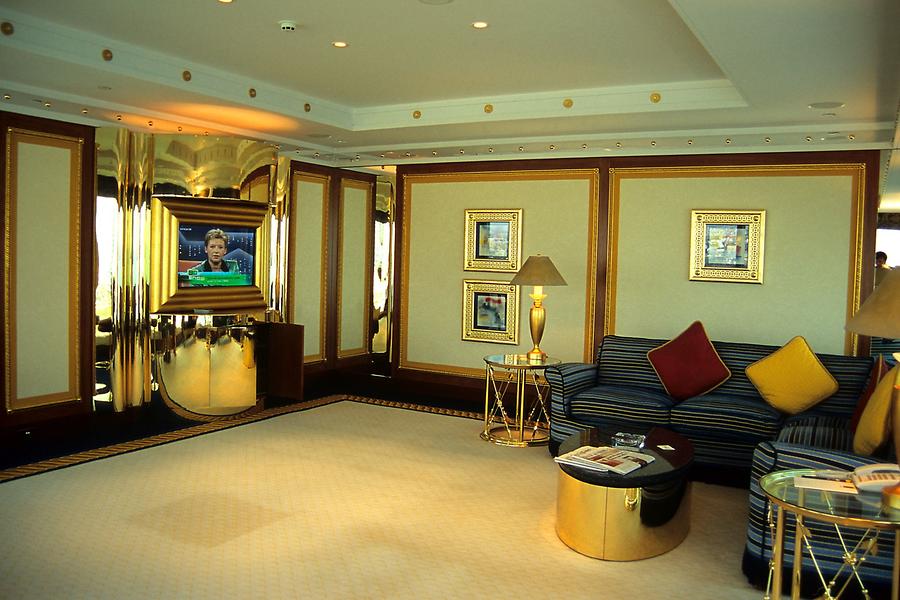 Each suite is equipped with a laptop, a printer and internet access. If you like to make phone calls, here you are - there are as many as 17 phones in the room.
Jede Suite ist mit einem Laptop, einem Drucker und Internetzugang ausgestattet. Wer gerne telefoniert, kommt auch auf seine Kosten, stehen doch im Zimmer nicht weniger als 17 Telefone zur Verfügung.