Konye-Urgench - Najmuddin Kubra Complex#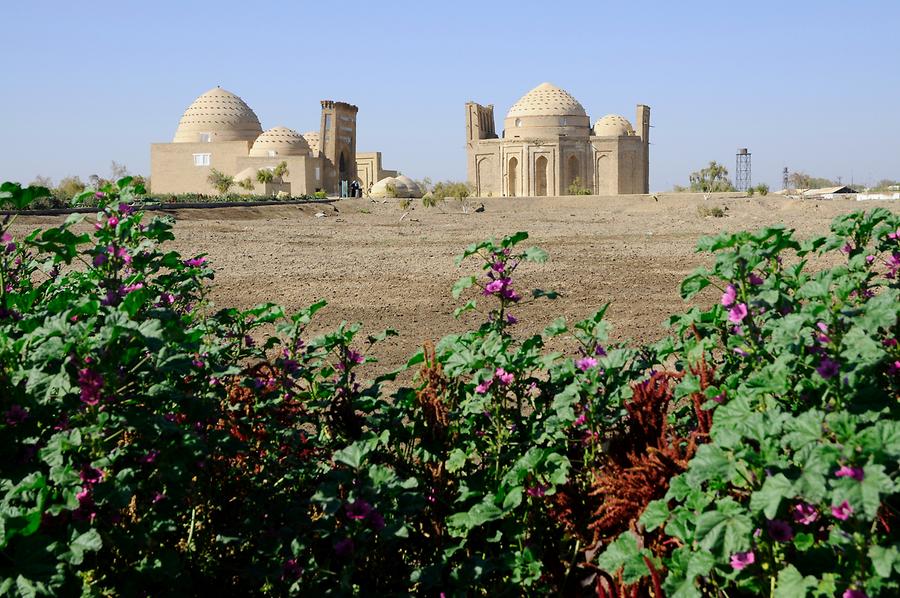 In addition to scientific revolutions, many religious changes took place in Konye-Urgench. Here, Najmuddin Kubra founded the mystic-Islamic Sufi order, made famous by the dancing dervishes. Until today his mausoleum is an important pilgrimage site.
Neben wissenschaftlichen Revolutionen spielte sich auch so mancher religiöser Umbruch in Urgench ab. Hier gründete Nejameddin Kubra den mystisch-islamischen Sufi-Orden, bekannt geworden durch die tanzenden Derwische. Bis heute bildet sein Mausoleum eine wichtige Pilgerstätte.