Panjakent - Guesthouse#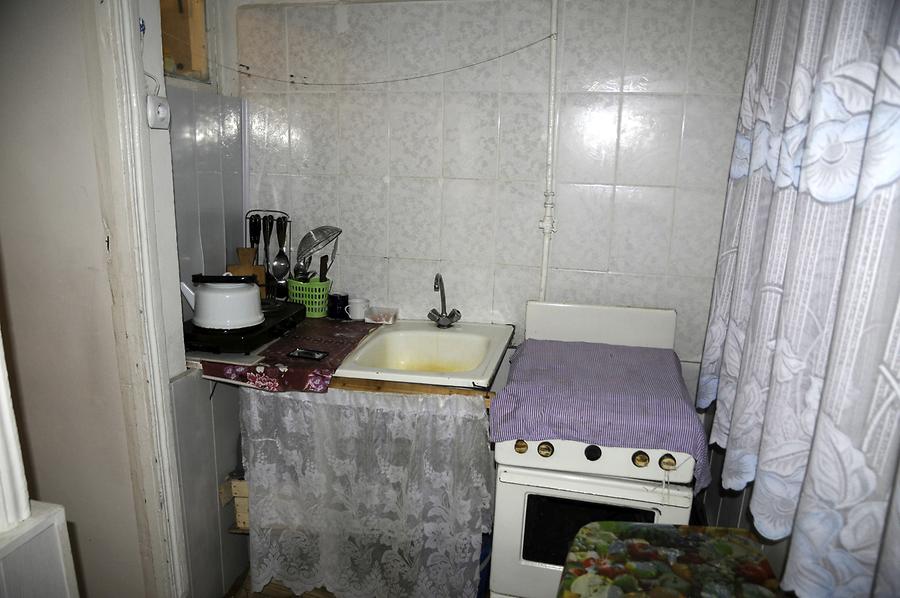 The numerous sand storms plagueing the area around Panjakent have probably also blown away the legendary wealth. Our accommodation, a traditional guesthouse, is examined with some scepticism. All the more we take much pleasure in the small framed cockroaches, which, however, move so quickly that they can not be captured on film.
Die zahlreichen Sandstürme, die die Gegend um Pendschikent heimsuchen, haben wohl auch den legendären Reichtum verweht. Unsere Herberge, ein traditionelles Gästehaus, wird mit einiger Skepsis betrachtet. Dafür hat er umso größere Freude an den zierlichen Kakerlaken, die allerdings so flink ihre Stellung wechseln, das sie nicht auf Foto zu bannen sind.