Sigiriya - Rock Fortress#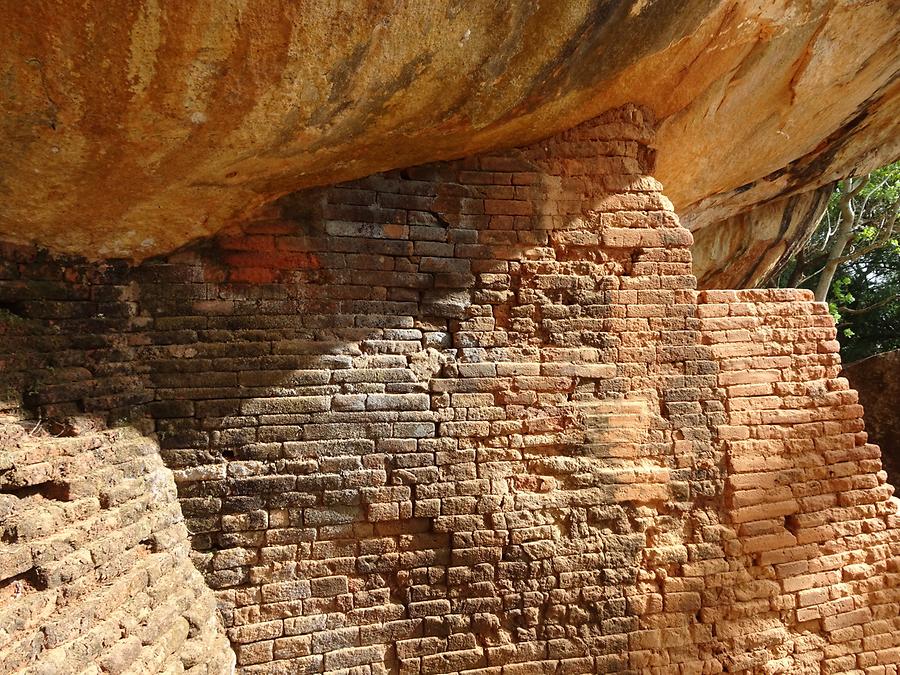 The Sigiriya rock fortress and city are one of the best reserved instances of ancient city planning and under UNESCO world heritage. It was presumably built by the subjects of king Kashyapa, who wanted to have his residence on this huge rock. He decorated his new home with beautiful frescoes and an impressive gate in the shape of a lion. After the king died, the city was abandoned. Later the fortress and the caves were used as a monastery by Buddhist monks until the 14th century.
Die Sigiriya Felsfestung und die dazugehörige Stadt sind eines der am besten erhaltenen Beispiele für antike Stadtplanung und stehen unter dem Schutz des UNESCO Welterbe. Es wurde von Untertanen des König Kashyapa erbaut, der seine Residenz auf diesem Felsen haben wollte. Er hat sein neues zu Hause mit wunderbaren Fresken und einem imposanten Tor in der Form eines Löwen dekoriert. Als der König starb, wurde die Stadt wieder verlassen. Später wurden die Festung und die Höhlen bis ins 14. Jahrhundert von buddhistischen Mönchen als Kloster benutzt.