Theater District - Times Square; Madame Tussauds#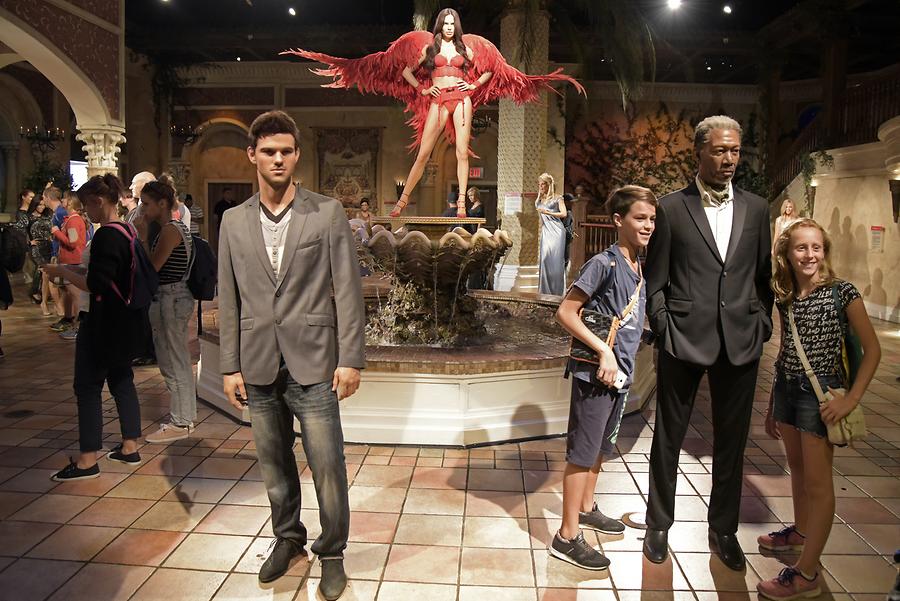 Bis heute drängen sich die Unterhaltungstempel der Stadt um den Times Square. Mit dabei auch ein Wachsfigurenkabinett von Madame Tussauds. Die Geschichte, wie es überhaupt zu den Wachsfiguren kam, mutet makaber an. Besagte Madame, gebürtige Schweizerin, lebte in Paris, wo sie während der französischen Revolution prominente Opfer für das Revolutionsmuseum aufbereitete. Die Köpfe der Hingerichteten wurden aufgespießt auf Lanzen zur Schau gestellt, doch sie verwesten ziemlich schnell. Deshalb wurden sie durch Wachsköpfe, gegossen in Totenmasken, ersetzt.
To this day, the city's temples of entertainment are located around Times Square. Madame Tussauds was museum is also there. The story of the wax figures seems macabre. Said Madame, a native of Switzerland, lived in Paris, where she prepared the bodies of prominent victims for the Musée Carnavalet during the French Revolution. The heads of the executed were exhibited spiked on lances, but they decayed quite quickly. Therefore, they were replaced by wax heads, cast in death masks.