Fifth Avenue - St. Patrick's Cathedral#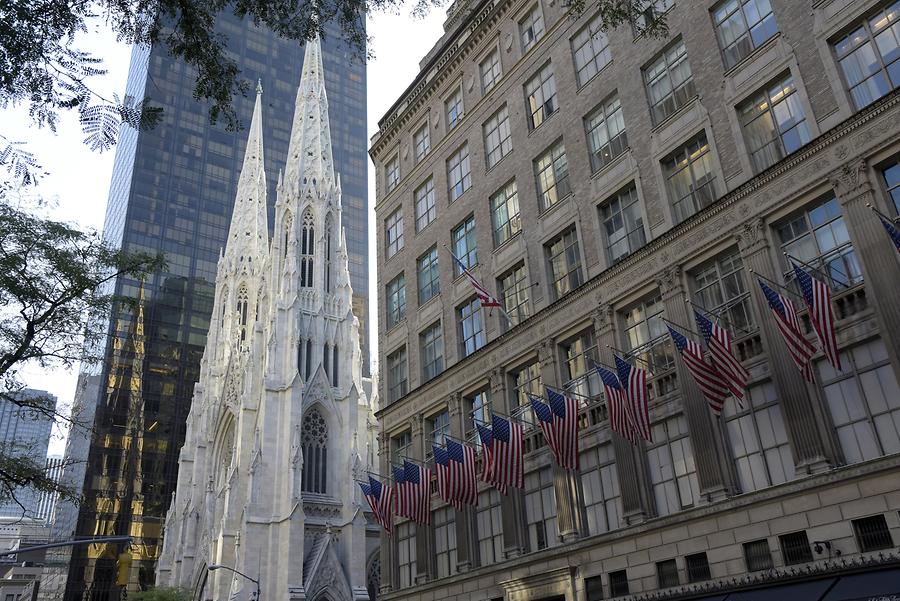 Zwischen den Luxusläden der Fifth Avenue klemmt ein wenig schüchtern die St. Patricks Cathedral. Dabei muss sich Amerikas größte katholische Kirche gar nicht verstecken. Das dem irischen Nationalheiligen Patrick gewidmete Gotteshaus erstrahlt in restauriertem, neugotischem Glanz. Prachtvolle Glasfenster zieren das Innere.
Sandwiched between the luxury stores of Fifth Avenue crouches St. Patrick's Cathedral. And yet America's largest Catholic church does not have to hide. The church dedicated to the Irish patron saint Patrick shines in restored, neo-gothic splendour. Magnificent glass windows decorate the interior.