Geysers at daybreak#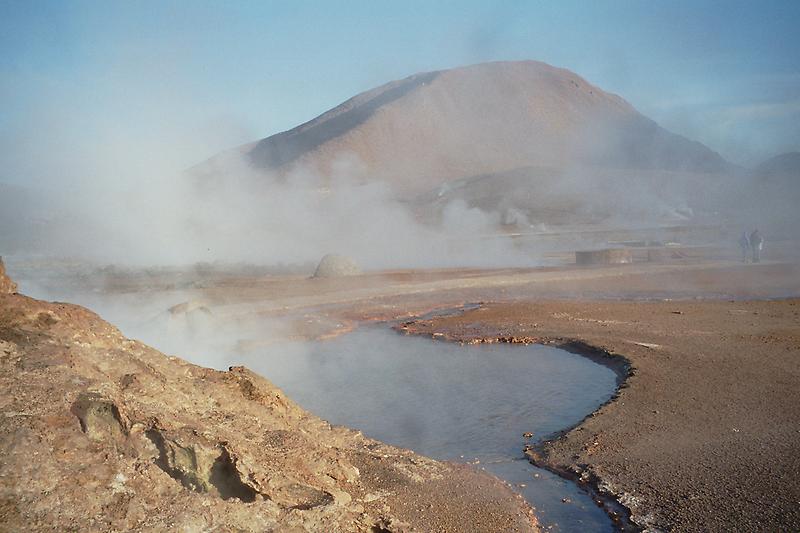 The Geyser Plateau, at altitude 4.000m, is accessible without restrictions. In some of the hot pools you can go swimming. However, this gets tempting only after spending several hours in the sun, as it is quite cold (+/- 0°C) in the morning!
Das Plateau mit dem Geysiren, auf über 4.000m Höhe, ist noch ohne jede Beschränkungen begehbar. In einigen der heißen Tümpel kann man auch baden, freilich reizt es dazu erst nach einigen Stunden Sonne: am Morgen hat es +/- Null Grad in dieser Höhe!