Trekking to Fitz Roy#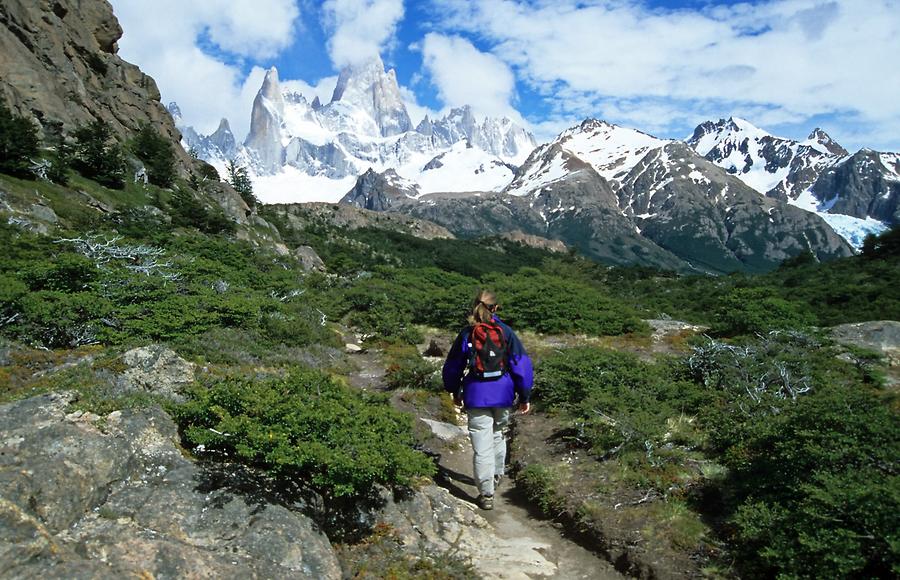 The vertical icicles rise into the sky like fingers and reach their highest elevation in Mount Fitz Roy at 3400 m. For many decades the summit was considered invincible among mountain climbers. Only in 1952 a French expedition succeeded in the feat of the first ascent.
Wie Finger ragen die senkrechten Eiszapfen in den Himmel und erreichen im Fitz Roy mit 3400 m ihre höchste Erhebung. Für viele Jahrzehnte galt der Gipfel unter Bergsteigern als unbezwingbar. Erst 1952 gelang einer französischen Expedition das Kunststück der Erstbesteigung.